Want To Find The Ultimate Full Coverage Concealers For Dark Circles?
Struggling to find the right concealer for you? Well look no further darlings; todays blog is about The Best Full Coverage Concealers For Dark Circles! Finding the correct concealer for you can be a struggle, I understand; I've been there, done that That's why I've come up with the best full coverage concealers that have helped me conceal my undereye, racoon-looking dark circles!!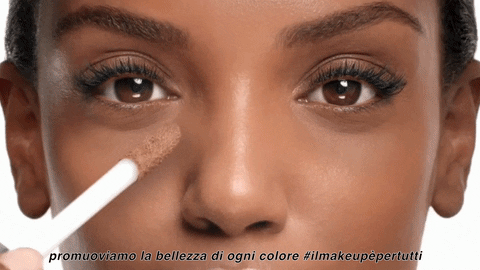 Maybelline Fit Me Concealer:
My ultimate go-to concealer at the moment; I wear this everyday everywhere! It comes in many different shades so you should be able to find one in yours. It took me so long to find the correct concealer for my yellow undertone because every other concealer ended up making me look grey and ashy under my eyes.
It's extremely easy to apply this concealer and you can apply it with your fingers, a sponge or brush 🙂 This works so great for dark circles(click here to see how to get rid of dark circles at home) and especially if you have yellow undertones. If you have dry skin (click to see the best products for dry skin) and find that your skin tends to look dehydrated; then this is the concealer fit for you! This concealer is very buildable, so you can layer it up without looking cakey!!
Shape Tape Concealer Tarte Cosmetics:
The Tarte Cosmetic Concealer works amazing for dark circles especiallly if you have oily skin. Its lightweight formula allows you to blend it easily with any applicator. It hydrates the skin and comes in 14 different shades. Yes, 14!!  The variety of shades for this concealer makes it easier to find one in your shade so it can match your skin more without looking ashy 🙂 Unlike the Maybelline Fit Me Concealer; this one is not buildable so a little goes a long way.
Maybelline Instant Anti Age Eraser Eye Concealer:
This offers great coverage to your undereyes so if you have extremely dark circles (click here to see how to get rid of dark circles at home) than this one is perfect for you !!! Not only does this offer coverage but it highlights and contours the face. However, you may find it a little difficult to apply this concealer if you're not a pro at this whole makeup thing. It's great for women who have more wrinkles and fine lines as it offers medium – full coverage.
Nars Radiant Creamy Concealer:
This creamy liquidy concealer is fabulous for both full coverage and highlighting areas of your face. What I love most about this concealer is its extremly light-weight and liquidy texture along with its multi use.  Although much pricer than the others; you really do get your money's worth. It's super easy to apply and brightens and highlights your under eyes whilst hydrating your skin.
CLICK HERE TO BUY IT & GET 50% OFF ON YOUR FAVOURITE PRODUCTS
Studio Finish SPF 35 Concealer:
This Mac Cosmetics Studio Finish SPF 35 Concealer offers the most coverage and has a variety of shades for all skin tones so you'll be able to find the correct one for your tone. This long lasting, beautiful for women of any age is why this has to be one of the best concealers made. It does what it says on the package and brightens the under eyes. If you have dry skin then i would reccomend using a creamy moisturiser/primer underneath the eyes to add moisture and hydration.
CLICK HERE TO BUY IT & GET 50 %% OFF YOUR FAVOURITE BRANDS
Conclusion: Which one is right for you? 
Dry Skin: 
If you have dry skin; then you'd know how difficult it can be to apply concealer as it can end up looking dry and peeling on your skin. As someone who suffers from dry skin; here are the steps I follow to ensure that my skin not only feels hydrated but looks it as well.
Apply an eye cream & moisturising primer after your skincare products( click here to find the best products for dry skin)- after carrying out your skincare routine, use an eye cream and finish off with a moisturising gel like primer in order to get a smooth, clean, flawless look. I personally use the Nivea Express Primer and this works wonders. I love this gel primer because it hydrates the skin without leaving my face looking blotchy afterwards. I would totally reccommend this to you if you suffer from dry skin or large pores.
     2. Use a liquid-like concealer – I cannot stress how important it is to use a liquid buildable concealer instead of a creamy heavy concealer. Before I used to think that your skin type doesn't matter & shouldn't affect what concealer you should wear but I was totally wrong. A liquid-consistancy concealer such as the works perfectly on dry skin as it hydrates & moisturises the skin whilst covering dark circles. Another alternative to the Nars Radiant creamy Concealer is the; 'Maybelline Fit Me Concealer'. A more expensive but worth it concealer is the; 'Mac Cosmetics Studio Fix Concealer' and I cannot stress enough on how much I love this.
Oily Skin:
Use a mattifying primer to create a flawless blotch-less smooth face – using a mattifying primer will create a smooth & even surface to minimise and prevent makeup from entering in the pores of your face. Those with oily skin (click here to see the best products for oily skin) tend to have larger pores allowing more dirt to get into their skin. By using a mattifying primer your face will look smooth and non-greasy when applying concealer. The Ordinary High Adherence Silicon Primer is perfect for those with oily skin (click here to see the top products for oily skin) as it is mattifying and smooth on the skin.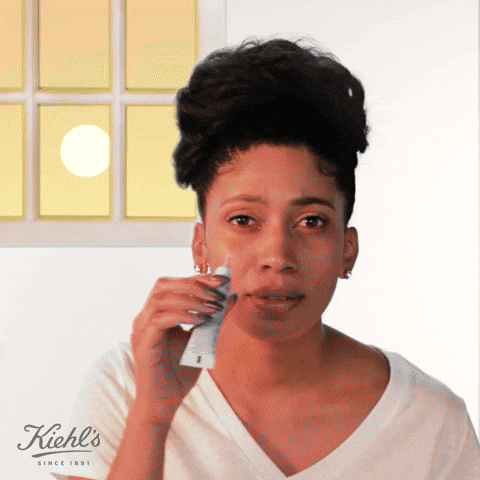 2. Use more creamier, thicker concealers – using more creamier, thicker concealers tend to also be more mattifying on the skin in comparision to liquid – like concealers.   Concealers such as the; Maybelline Instant Eraser & the Tarte Cosmetics.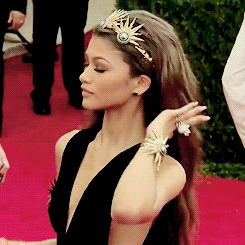 Now you're all ready to go and slayy !!
As someone who previously suffered from dark circles under my eyes; finding the correct concealer & makeup routine was vital and so I decided to write this article to help you with finding & using the correct concealer. Which one are you going to choose? Let me know in the comment section below!