So you're all packed and ready to go. You got your bikini's, sandals and sunscreen.You're ready for the scorching heat and chlorine-filled pool. But as a philosopher once said; life is about the journey; not the destination. Now, I'm pretty sure he wasn't talking about vacation but he got the right idea. See, you're all ready for the seaside or beach; the destination, but being prepared for the journey is also important. Having perfect skin whilst being 30,000 feet in the air requires some effort. Luckily for you ,we've come up with 5 great tips for your skin whilst you travel so you don't have to look like a dried up grape when touch your destination (it's okay; we've all been there). These 5 great tips will make sure you're insta ready as soon as you land.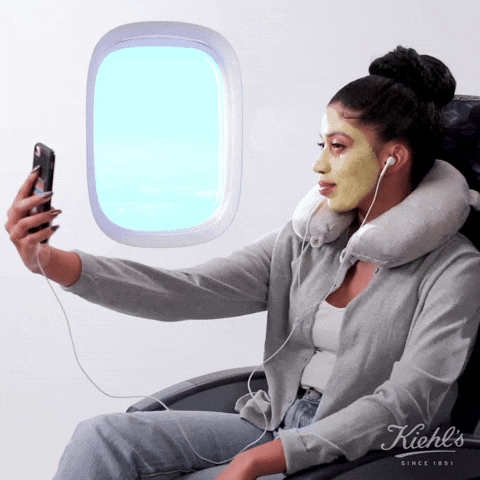 Use Makeup Wipes
Use makeup wipes. Once I wore makeup throughout the entire plane ride because I didn't want to look like a complete bum. But I actually ended up doing exactly that!! So if you're wearing makeup; ensure that once you get onto the plane you remove it. Being 30,000 feet in the air affects our pores as planes have low humidity and dry cabins. Let's not forget that the air is all recycled. Your pores will get clogged and your skin will get dehydrated. If you have dry skin (click here to find the best products for dry skin) ; the results are not going to be pretty. We want to look moisturised, healthy and hydrated but between the dry cabins and our dry skin; that can seem impossible. So; pack those makeup wipes in your carry on and remove it when you get onto the plane. Definitely try the Kopari wipes as they are TSA approved and great for your skin !!!
Stick to your normal routine
This one is pretty self-explainatory; stick to your normal skincare routine. You've found what works great for your skin – yay!!! Now stick to it. Take travel sized versions of the products and if you can't find any; buy travel bottles and put them in there ( just make sure they are TSA friendly and you're all good to go).


Sheet Masks are your best friend
Ahh sheet masks. Literally made for planes; sheet masks offer the most hydration and moisture to your skin. Sheet masks are also super therapeutic to apply and wear whilst doing almost nothing – like sitting on a plane. Having dry skin means you'll need extra hydration and this is where sheet masks come in handy. After completing your skincare routine; apply these sheet masks. But make sure to only leave it on for 15 – 20 minutes as any longer and the sheets will absorb all of the good stuff you put on your face. The Soap & Glory sheet masks are my favourite masks ever to wear on a plane. They are super moisturising and so relaxing. Pack both the eye mask and the face mask – thank me later !!
Stay Hydrated
Remember how I said being stuck 30,000 feet up in the air literally sucks the moisture out of your skin; well there's a really simple solution to that. Drink your water!!!!!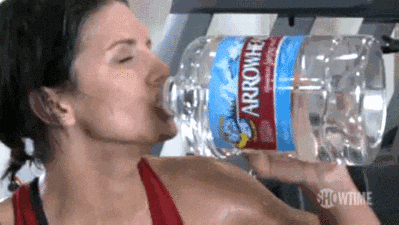 Water is going to hydrate you inside out. From your skin to inside your body; you will leave step of the plane feeling hydrated and refreshed and you'll thank yourself for it. So remember to grab your water and knock that ish back.
Moisturise
You may have or have not realised by now but moisturisation is pretty important in remaning fresh, hydrated and glowy when coming off a plane. So invest in some fabulous moisturiser which is going to give your skin what it so desperately needs in order to glow and hydrate. I urge you to invest in the Kiehl's Ultra Facial Moisturiser; this works amazingly. I cannot stress how important this moisturiser is when travelling. Having dry skin & constantly travelling meant that my skin was so dehydrated until I found the kiehl's moisturiser and ever since; I have been in love. You can buy the Kiehl's Ultra Facial Cream Travel Size here.