Review of the Maybelline Superstay Matte lipstick on Olive Skintones.
What's holding you back from making this purchase?  Doubting the quality?
Wondering if it matches your skin tone?
Most lipsticks tend to look very different once on because it doesn't match your skintone & it feels as if you've been sold dreams (sigh).
I've been so excited in the past, waiting frantically on a matte lipstick — only to find out it looks completely bizzare against my skintone – causing me to look pale or sick.
To prevent this from happening to you; I've written this detailed review on the Maybelline Superstay Matte Ink red lipstick in the shade 'Pioneer'.
Known and loved by many – Maybelline Superstay matte ink lipstick in the shade 'Pioneer' is known as the holy grail of drugstore red lipsticks.
I knew I had to try it out and see what all the hype was about. After a deep dive into this lipstick and its features; carefully evaluating the pro's & cons of it; here is the detailed review.
I'll discuss the: pigmentation, how long it lasts, textures, undertones & the overall quality of the lipstick to help you decide. Lets get started with the review.
My First Impressions:
The packaging:
The packaging is what draws us customers in; so it's no wonder Maybelline decided to go with a plain red against white to bring contrast & therefore more attention.
However my thoughts on the packaging was how plain & boring it was.
It was simply red & white however I could clearly visualise the colour of the lipstick and it made my choice of choosing the colour I wanted a whole lot easier. The bright red stood out to me against the white lid.
Applying the lipstick:
The applicator was large and made it difficult to apply. The pointed part at top let me reach into the corners of my mouth.
The texture of the lipstick is creamy and light.  In general; the application process went okay. I wouldn't apply this if you're in a rush.
The pigment was so concentrated and I was surprised with how well bright the lipstick stood on my lips. After I applied it, I noticed how well the colour on the packaging matched the colour on my lips.
Do you ever experience how the shade of a lipstick changes once you wear it?
Most matte lipsticks (such as Hudabeauty & KylieCosmetics) tend to look completely different once on.
Skin tones, undertones and oxidisation can lead to a colour change – which in my experience is very disappointing and I'm sure you can relate; especially if you're a women of colour.
As a women of colour; choosing the right lipstick shade can be very challenging. Which lead me to my next thought, does the colour change when I wear it?
Does the lipstick look different on? 
Like I mentioned above, finding a lipstick that matches the colour on the packaging is something I struggle with.
Luckily, if you experience the same thing, then lo & behold; the Maybelline Superstay Matte Ink in the shade 'Pioneer'.
I was so impressed when I noticed how the colour of my lips matched the colour on the packaging!
Do you notice how the colour of the package & my lips match effortlessly?
It was a miracle. If you're a person with olive skin or warm undertones, then this lipstick is a great option – at a great price.
Speaking of price…
Price: 
The Maybelline Superstay Matte Ink lipstick retails for £10.00.
Lets talk money…
Once upon a time, there was a girl who believed that the more expensive the lipstick was; the higher the quality. She was hesitant to try out drugstore lipsticks as she didn't believe they were any good. Until one day she tried the Maybelline Superstay Matte Ink Lipstick & her world changed forever…..
If you haven't figured out already; the girl is me.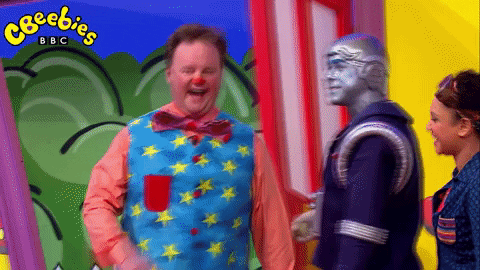 At first, I didn't want to even review this lipstick because I thought the quality would have been too bad to even review. I couldn't have been more wrong.
The price is very reasonable for the quality of the lipstick.
Does it really 'Superstay' 
Maybelline claim that the lipstick is a:
"long-lasting Matte Liquid Lipstick. Intense liquid matte provides longlasting lipstick that stays on for up to 12-hours. SuperStay Matte Ink™ features a unique arrow applicator for easy, precise application".
It would be controversial if it didnt 'superstay' as that is what is promised to us customers on the package thus making Maybelline dishonest and not trust worthy.
The longevity of this lipstick is remarkable. Other matte lipsticks such as the Mac lipsticks or Hudabeauty tend to come off after a few hours. This stayed on my lips for a whooping 9 & a half hours.
It didn't move once neither smudge a whole lot.  It dried relatively quickly with a bright bursting red pigmentation on my lips.
I can safely say; this is a superstay matte lipstick 🙂
Is it Brown-girl friendly? 
Lipsticks that suit olive skintone/brown skin are hard to find, however when we find the right one — my god isn't it beautiful? Click here to see more lipsticks for olive skintones.
I can happily confirm that it is brown-girl friendly lipstick which compliments our skintone in the best way possible.

Pros & Cons Table: 
Conclusion:
In conclusion, weighing in all the pros & cons, I have to say that I definitely approve of this lipstick.
it's such good quality for a such a little price & what more could anyone want?
It dries super fast, works well on olive skintones, heavily pigmented, and lasts EXTREMELY long.  I am very impressed with this lipstick & I completely misjudged this lipstick without trying it initially.
It works amazingly on olive/brown/indian skin tone & I love that.
It contrasts against the warm undertones with bright red bursts.
Although the packaging could be more visually pleasing and it's harder to apply & take off; this Maybelline Lipstick deserves my praises.
This Maybelline matte lipstick works just as well as high-end branded lipsticks & you should definitely give it a try.
Will you be trying it out?
Let me know if you'd like me to review other lipsticks in the comment section below!
Did I miss anything or was there something you wanted to comment on? Let me know in the comment section below!