The Best Foundations For Brown Skin Girls: 
As a women of colour myself; I understand how hard it is to find the right shade to match your skin tone. I've been looking for a long time and after trying and testing a ton of different makeup lines; I've come up with the best foundations for olive skin. Luckily; we've come up with this list of brown skin tone-friendly foundations so it's easier for you to find the true foundation shade matching your skintone.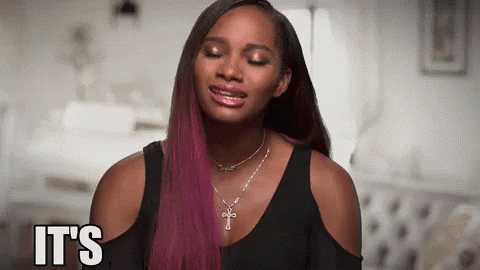 Mac Cosmetics:
One of my favourite foundations; the Mac Cosmetics Studio Fix Foundation. The beauty of this foundation is that it has over 60 different shades!! Amazing isn't it? The impressively large range of shades makes it more than possible to find your shade. It's even possible to find one matching both your skintone & undertone(which has been quite the challenge for me in the past). I'd never leave the Mac Cosmetics store empty handed because there was always something for my skintone & I am very grateful for it:). You can opt for different foundation types in order to get the foundation texture you want. The more olive skin/tanned, brown skintone shades will be  start with the letter 'C'.
Click here to shop the foundations at Mac Cosmetics. 
Charlotte Tilbury:
Charlotte Tilbury hasn't had the best products for olive skin tones in the past. Fortunately for us; that's changed recently because Charlotte Tilbury has over 44 different foundation shades. The Charlotte Tilbury Magic Foundation is great for olive/tanned, brown skintones. The flawless finish & amazing quality is why this is my go-to foundation at the moment.You can purchase it here at Sephora & get 50% off your favourite brands – while supply last!!
Fenty Beauty:
I thought I couldn't love Rhianna more until she dropped her makeup line. Now Fenty Beauty does as it says. Its what all women of colour have been looking for all in one makeup line. The beauty of it is that it's more than possible to find a foundation in your shade without mixing 2 different shades together or compromising. So, go ahead and look at the foundations & you'll be amazed.  You can purchase it here at Sephora & get 50% off your favourite brands – while supply last!!
Chanel:
Now, don't be intimidated by the brand name, it's at a reasonable price which are in a similar price range to the others mentioned in this article. Chanel has undisputedly one of the best makeup lines in the industry. From the packaging to the actual quality of the product; Chanel never fails to impress us. The Chanel foundation shades are fantastic for brown skintones so you won't find it hard to find the shade for you. Chanel earns their place as a luxury makeup line as you're getting your money's worth. You can purchase it here at Sephora & get 50% off your favourite brands – while supply last!!
conclusion:
All of these foundations are all tested and loved by me & have been compared with other foundations from many different brands. I put this list together with these specific foundations & brands in order to help you know which makeup lines are brown skin friendly because lets be honest; they're not all POC tone friendly. Not only have I compared the foundation shades but also the quality.
You'll find that these foundations are bit on the pricer side because of it's quality. I want to recommend makeup products that are of good quality. So, what are you waiting for? Go to Sephora using this link and get up to 50% Off your favorite brands—today only. In stores and online. While supplies last!