What Are The 3 Top Cleansers For Sensitive Skin (review):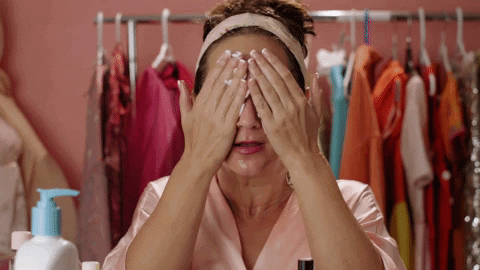 The search for the right cleanser for your sensitive skin is over. Here, in this article; you will find the 3 Top Cleansers for Sensitive Skin. I know how hard it is to find a cleanser which doesn't; 1. break you out and 2. cause inflammation, redness or allergy. After spending many months figuring out what will work on my skin, I've come up with this article to help others in the way I wished to be helped. The 3 top cleansers are tailored to those with sensitive skin are ;
Cetaphil
Cera-Ve
The Ordinary Cleanser.
Cetaphil Skin Cleanser: 
What It Is?:
Cetaphil is a line of fragrance free skincare products designed for those with sensitive skin. It's criteria was to help people who were suffering with acne-prone sensitive & dry skin. They now offer a variety of products ranging from oily skin cleansers, combination skin cleansers, to oily, dry skin moisturisers etc. Cetaphil products can be found in many drugstores across the UK, North America & Indonesia.  You can find The Essential Products for Dry, Sensitive Skin or Oily Sensitive Skin.
What It Claims To Do:
Cetaphil claim to make cleansing products for those with sensitive skin. The Cetaphil Gentle Skin Cleanser claims to offer a mild, non-irritating, fragrance free skin cleanser which apparently makes the skin feel soft, smooth and healthy after using it.
First Impressions:
I like the idea of the pump as it allows you to use the product easier. The packaging is great as it tells you what type of cleanser it is; i.e; if its for dry skin, oily skin or combination.
The consistency & texture of each product vary depending on the skin type its made for as the gentle cleanser for oily skin is rather transparent and watery-like where as Gentle Cleanser for Dry skin is rather whiter and of a  more thicker consistency. However, it doesn't have a fragrance at all which is a good thing for those with sensitive skin like myself.
I noticed how 1-2 pumps is more than enough to use on your face to see results which is great as this means that the product lasts long and that there is a range of products for different skin types which is amazing as this means that it's possible to find a product for your skin type 🙂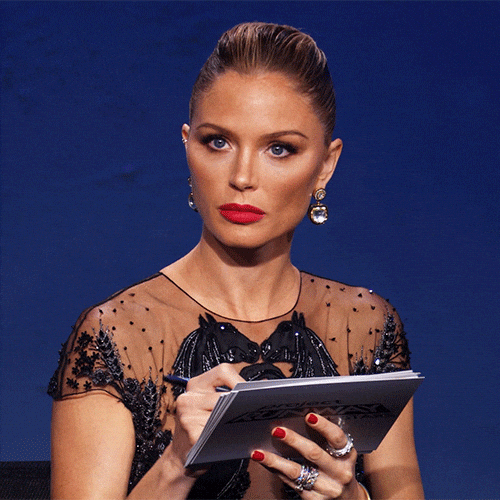 Does it actually work
After using it for one-and-a-half months I can say that it does what is says!! I am so happy to see great results as my skin is has not broke out or neither irritated using this cleanser. It works amazingly and i'm so glad I found it. The product lasted long & I used it every day and night without fail.
The idea of it being non-fragranced and oil free makes it a great cleanser especially for sensitive skin as most cleansers these days are made with harsh, artificial chemicals. Although it was extremely light weight, it still kept my skin cleansed from any dirt during the day or from the night before; giving me a glowy, healthy, smooth look.  However, I do notice that it slightly dries out my face. If you'd like to see The Essential Skincare Products For Oily, Sensitive Skin; Click here!
Cera-Ve:
What It Is?:
Cera-ve is another skincare brand which focuses on sensitive skin. Cera-ve currently offer moisturisers and cleansers ehich are manufactured and tested by dermatologists. Initally branded to help those with dry skin, their cleansers are also extremely popular amongst those with sensitive skin. The Cera-Ve cleansers are free from soap and fragrances making them hypoalleric and non-comedogenic which allows them to be suitable for those with sensitive skin.  Cera-Ve skincare products can be found in drugstores across the UK, Canada, US & some stores in Australia.
What It Claims To Do:
Cera-Ve claim to help repair and strengthen the skin's natural barrier and prevent break out and irritation to those especially with sensitive skin. It releases a moisturising layer to keep the skin hydrated for 24 hours. Manufactured by dermatologists and chemists; Cera-Ve claim to offer affordable, accessible, dermatologist-recommened solution to hydrate, nourish, restore and replenish skin.
"Our skincare for sensitive skin includes gentle cleansers, face and body moisturisers, healing ointments and baby products, formulated with ceramides to help restore the skin barrier". 
First Impression:
The packaging is very simple & the steps are easy to read. I also noticed how there is a range of products for each specific skin type. This cleanser also comes with a pump so applying the product is swift and hassle free. Like the Cetaphil cleanser; the Cera-ve cleanser only requires you to apply 1-2 pumps onto your skin to see the effectiveness. The texture and consistancy of the actual product is great and there is also no fragrance or scent however it can be harder to take off your skin.
Does it actually work?:
I am happy to admit that the Cera-Ve cleanser is a great cleanser for sensitive skin as it doesn't cause break outs or irritation. I do notice that it doesn't clean my pores out as well as I anticipated but maybe that's because it's a moisturising cleanser (tailored for those with dry skin). However, it does as it says as it does give me a clean face without breaking past my skin's barrier. I will say that this cleanser is for extremely sensitive skin in comparision to the Cetaphil cleanser which is for mildly sensitive skin. Its extremely gentle ingredients is what makes it such a great cleanser if you're suffering from extremely sensitive skin. If you'd like to see The Essential Skincare Products For Dry, Sensitive Skin; Click here!
The Ordinary Squalane Cleanser: 
What It Is?:
The Ordinary is an animal-cruelty free skincare brand which is extremely popular for their inexpesnive, effective & trustworthy skincare products carefully formulated to tailor their customers skincare needs. A personal favourite and today we will be reviewing their cleanser. I don't need to say much about this brand either than it's ethical and has great products.
What It Claims To Do:
The Ordinary Squalane Cleanser removes dirt and makeup from the day whilst simultanously moisturising the skin.  This cleanser contains squalane which is a hydrator that is naturally found in the skin to help remove loss of moisture boost suppleness. It also claims to be balm-like when first applied which turns to a clear oil like texture on your skin. It is also free from soaps which can cause irritation, allergies and breakouts making it suitable for all skin types especially sensitive ones.
"A gentle skin cleanser which removes makeup and impurities as it retains your skin moisture  – it doesn't tighten the skin."
First Impression:
The product packaging is rather small which gets me wondering if it's enough to last me compared to other cleansers mentioned above. Simple to read however it doesn't say that it is designed for those with sensitive skin on the front packaging. It doesn't come with a pump meaning you have to squeeze it out and requires you to warm up the product in your hand. At first I was rather sceptical because our hands and fingers tend to carry lots of dirt, oils and greases and applying this may cause me to break out. In terms of packaging it's not the best however the actual feel of the product (cleanser itself) is soothing and sooo satisfying. The texture of the product is rather oily so I wouldn't recommend it if you have extremely oily skin.
Does it actually work?: 
The great thing is that yes, it actually works!!! It takes off my makeup without drawing up moisture from my skin. It does become an oil like cleanser when mixing it in my palms which is what The Ordinary said it would. It cleaned my skin amazingly without damaging or irritating my sensitive skin. Therefore, I can safely say that it is a great cleanser for sensitive skin.
Anyway, thank you darlings for reading this post and I hope that this post helps yall's choose the right cleansers for your sensitive skin. Let me know in the comment section below if there's anything you want to add or anything you liked and remember: SKINCARE = SELFCARE.