Your Go-To Skincare Routine For Oily Skin
Dealing with oily skin in a world full of pollution and a body full of hormones can be quite difficult. With all these brands and different products, it's challenging to choose the products right for your skin type. Below is a list of products that you can use in order to control the shine, reduce the pores and prevent acne along with a step by step routine for your oily skin.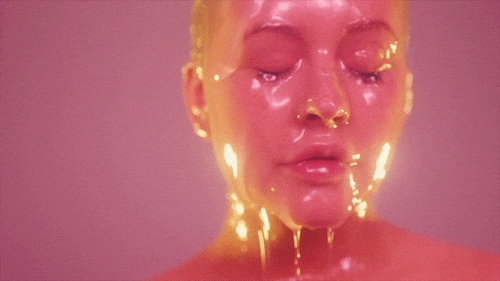 Wash with a foaming cleanser 
For those with oily skin; a foaming cleanser is the right way to start your morning and end your day. A foaming cleanser removes the dirt on your face that's been built up throughout the day from pollutants in the air and from cars and from the excess oil seeping through your pores. A foaming cleanser is more effective than a gel type cleanser so ensure to invest in one. The Neutrogena Oil Free Face Wash is a great bang for your buck
Exfoliate once a week.
I cannot stress how important exfoliation is; especially for those with oily skin. Exfoliation is great way to remove all the dirt and oil thats clogged up in your pores from the week. Exfoliation allows to really get into your pores and scrub away any excess oil and dirt. However, only stick to doing it once a week because exfoliating can be quite harsh on your skin. Use a gentle exfoliator such as the Garnier SkinActive Exfoliating Face Scrub For Oily Skin.
Use a toner that minimises pores 
Anytime you cleanse your face (twice a day) you should use a toner. Toners work great for oily skin in the sense that they minimise and close pores. If you have oily skin; the chances are that your pores are large and filled will excess oil. Therefore using a toner after cleaning your face is a must as you have to minimise the pores to prevent oil from seeping onto your face. The Fresh Umbrian Clay Purify Facial Toner works a charm as it helps minimise pores.
CLICK HERE TO TRY IT OUT:
Use a gel type moisturiser
Finding the right moisturiser can be a mission whilst having oily skin. One misconception people have about moisturisers is that when you have oily skin, you don't need it. This couldn't be further from the truth as without using a moisturiser; your skin produces more oil. Once you wash and clean your face; you are stripping it of its natural oils, which causes your skin to produce more. Ensure to use a moisturiser thats non-greasy and non-comodogenic.  Try using the Neutrogena Hydro Boost Water Gel Oil Free. And yes; I mentioned Neutragena's products twice now and that's only because they are so great!!!
Use sunscreen 
Sunscreen is known to make our faces greasy and oily, and if you're one with oily skin, what do you do? It's important to wear sunscreen every single day to prevent harm from UV light and to prevent melanoma which is a type of skin cancer. So which sunscreen do you use ? Definately try the Neutrogena Hydro boost Sunscreen Water Gel. This sunscreen was made for oily skin so you don't have to worry about looking greasy.