In order to get clear and healthy skin, you must have a skincare routine. My skin care routine completely transformed my skin from acne prone, dry and dehydrated to plumper, brighter, hydrated and clear.  A skin care routine consists of a number of products you use, daily to achieve clearer skin. Your skin care routine must consist of; 
Cleanser
exfoliator
toner
hydrating serum
sunscreen
moisturiser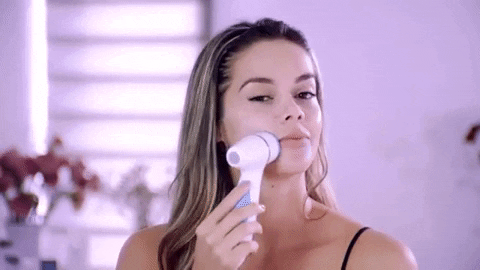 Cleansers: 
Let's talk about cleansers. Cleansers play a vital part in your skin care routine and is possibly the most effective step out of the entire regime. Starting with a cleanser is what's really going to change your skin; for the better. Cleansers are self – explainatory; they clean your face. A cleanser gets rid of any dirt that's on your face from the night before or from any makeup or dirt that built up on your skin during the day. It's important that you use a cleanser twice a day. Once in the morning and once before you go to bed. 
For dry skin, try the Cetaphil Cleanser For Dry Skin; This works amazing (especially if your skin is sensitive). If your skin is oily or a combination of both, try the Cetaphil Cleanser for Oily – Combined Skin. I swear by this cleanser and I use this every single day. 

Exfoliators:
An exfoliator is step up from the cleanser as it gets really into your pores in your skin. Exfoliators are great if you have loads of acne or dirt built up in your pores. It works a treat if you have blackheads !! However, be careful not to exfoliate your skin everyday. You should exfoliate your skin once a week – depending on the exfoliator. If you wish to exfoliate more than once a week, opt for a more gentler exfoliator, one with softer beads. 
Try the Neutrogena Hydro boost exfoliating cleanser:
Soft Face Cloths: 
Using soft face cloth to dry my face has made all the difference to my skin. From dry, damaged peeling skin to soft and plumpy skin, I used a soft muslin cloth instead of a towel to prevent any harshness or friction. Your skin on your face is extremely delicate and if your skin is more on the sensitive side; use a cloth instead of a towel. Once a week I use a face towel (when i'm doing my masks. Click here to find out about facemasks). There are some pro's and cons to using both a towel and a face cloth. A towel really helps extract the dirt and uncloggs any pores but can be very harsh on the skin. A face cloth is soft and doesn't harm your skin in anyway but doesn't remove as much dirt as the  towel. 

CLICK HERE TO TRY IT OUT FOR YOURSELF
Toner:
Toners play a very big part in your skin care regime and must be applied to the skin after cleansing. Toners close pores and tightens cell gap which has been open when cleansing and removing dirt from the skin. As long as you're cleansing your skin, you have to tone it. It also prevents dirt and other impurities from the environment from entering into your skin. 
Pixi Clarity Tonic: 
Pixi Glow Tonic:
Mario Badescu Witch Hazel Toner
Serums: 
Serums are what can either break or make your skin care routine. Using the right serums will enhance your routine as well as your skins overall health and apperance. Use serums such as; 'The Ordinary Hyaluronic Acid, Niacinamide + Zinc 1%, Caffine Eye Solution'. These products are my favourite skin care products and I have a whole shelf dedicated to them. They work amazingly and I urge you to try them for yourself. 
Moisturisers: 
Moisturisers are my favourite part of my entire routine. Moisturisers are so relaxing to lather on. They hydrate the skin and make it glow and shine whilst nourishing it. My go-to moisturiser is the 'Kiehl's Ultra Facial Cream'. If you're suffering from dry skin this is the moisturiser for you. Another great moisturiser is the 'CeraVe Moisturising Cream' which is completely fragrance free, so if you have sensitive skin; you'd want to try it out. 
CLICK HERE TO TRY IT OUT FOR YOURSELF 
CLICK HERE TO TRY IT OUT FOR YOURSELF !!
Sunscreen: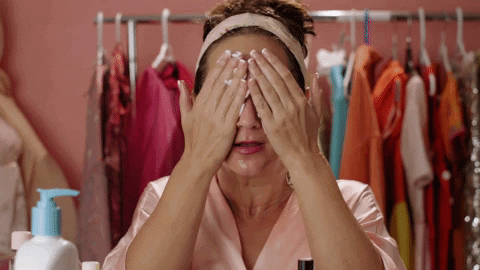 I cannot stress how important sunscreen is. You must wear sunscreen every single day(especially if your POC). I never thought I needed sunscreen until I started using it. I never got sunburn't; just tanned so you'd see where I came from. However, once I started putting it on every morning (even whilst in the house), my skin changed (for the better).
Sunscreen helps prevent wrinkles and harmful UV rays from damaging your skin. It also made my skin glow. This should be the last step of your skin care routine.
The Garnier Ambre Solaire Sensitive Sunscreen For Face & Neck SPF50. ( Ensure to use sunscreens that have a SPF of 35 or higher)